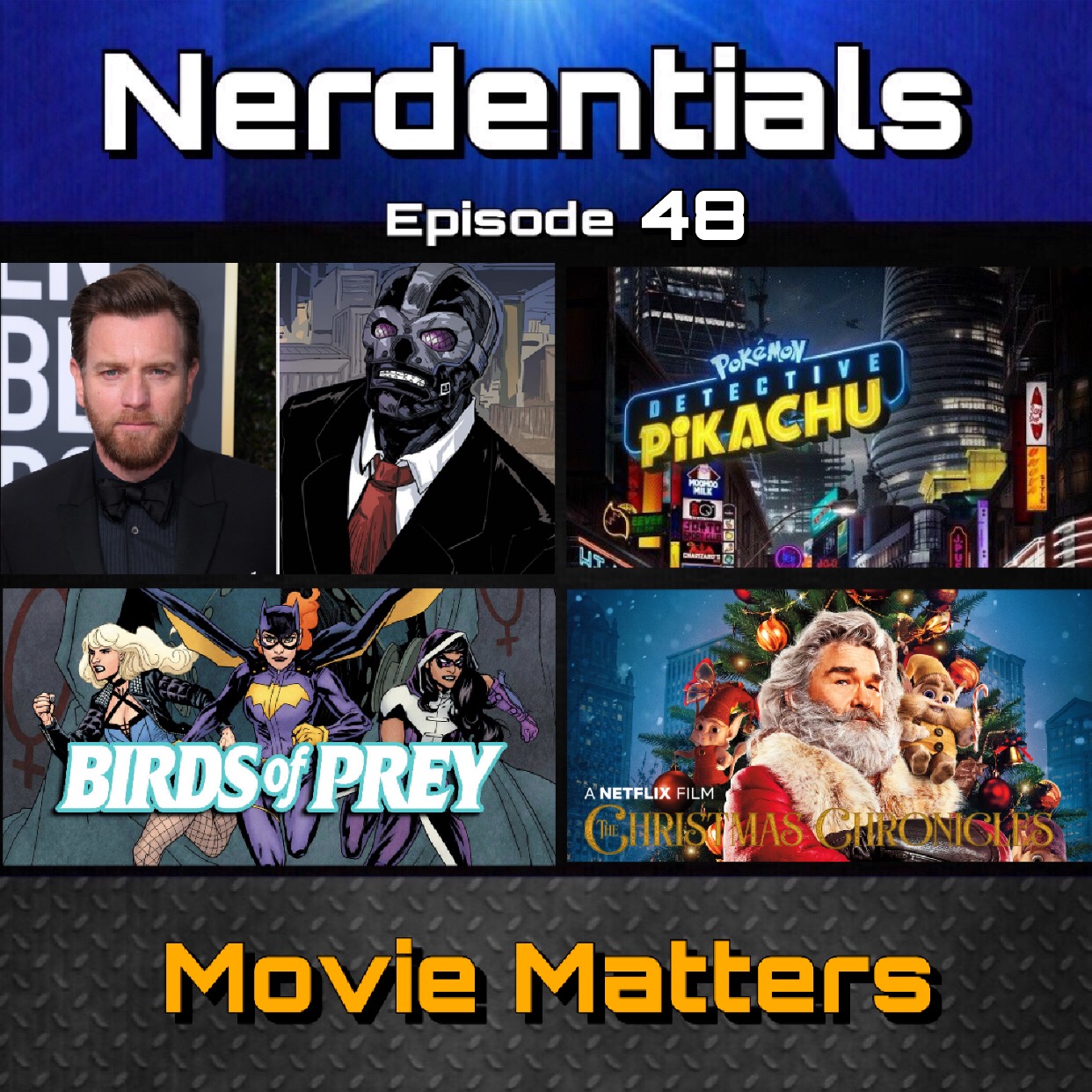 Welcome to Nerdentials! Your weekly dose of the nerdy essentials. Covering Film, TV, Video Games and Comics.
This week in Movie Matters, your hosts Joe, Nick and Lynn jump right into THE WEEKLY DOSE, with some movie news. Russo Bros. confirm longest marvel movie to date. Ewan McGregor cast in DC's newest film production of Birds of Prey as villain Black Mask. We talk about this being the first DC film to be rated R.
Then Nick gives us his review on the Netflix Original movie The Christmas Chronicles.
Finally the guys finish off the show with our thoughts on some movie trailers. Aquaman's Final Trailer, Pokemon: Detective Pikachu and Disney's "live action" remake of the Lion King.